We are here for All people to experience Christian community as part of God's people!
We have ministries of Hospitality, Connecting, and Care that help us grow together as a healthy relational community.
We truly value healthy congregational life and therefore we seek wholeness for individuals and the whole congregation, so we care for each other in spiritual and practical ways.
We develop our individual wholeness in the context of community, so we have many opportunities to connect with people. Ranging from food, fun, and serving others to Missional Communities.
We do all of this as we deepen our friendships, grow in our faith, and spur one another on towards love and honorable deeds. You'll see this on Sundays too.
Each week we have times to interact with others built into our time together. Including connecting over coffee, sharing meals, and responding to the message individually or together. We do this because we believe that:


INFORMATION + APPLICATION = TRANSFORMATION
It's easy to connect you to our Sunday service, but we know that there's more to a community than one day a week, so we also engage in communities and in discipleship relationships throughout the Twin Cities each week. Community to us means sharing life on every level, like a family: God's family. As we come together to be God's family we also want to join in God's mission to love those around us.
MISSIONAL COMMUNITY GROUPS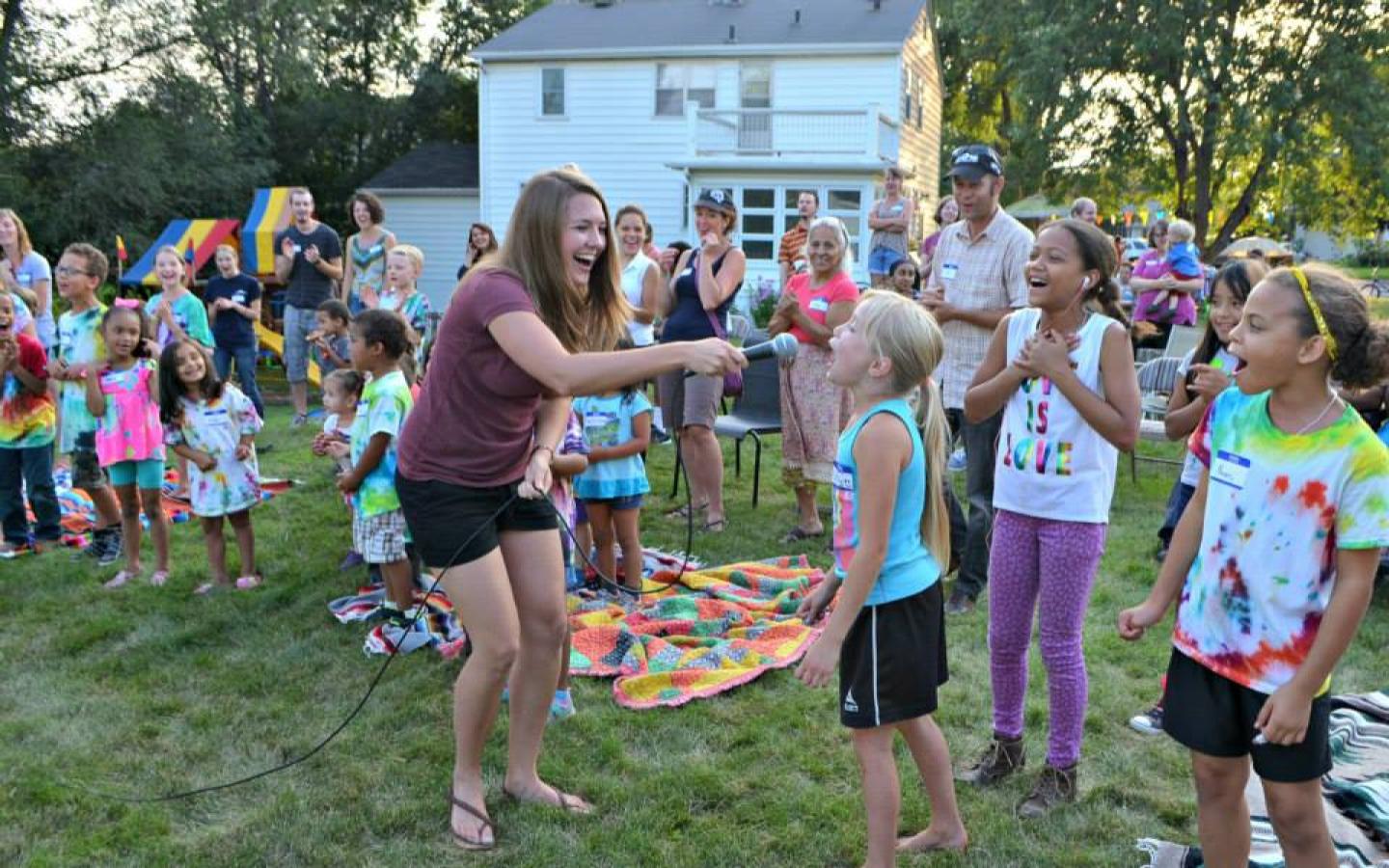 These are medium sized groups of people who come together with a common mission. You can think of it as a small church. When these Missional Communities come together we can see and show God's love for everyone by engaging together in four rhythms of life together: IN, UP, OUT and DOWN.
IN is about growing relationships with each other, UP focuses on Prayer and Worship, OUT is about loving and serving our neighbors in the name of Jesus and DOWN is about growing deeper in God's truth.
In Missional Communities, each person helps display God's love to the world in practical and tangible ways! This is where the vibrant shared life together happens, that the New Testament calls koinonia. We talk about koinonia, or "fellowship" as "sharing life on every level."