We are a house of prayer for all nations and we are here for all people to experience Christian community as God's people, to be filled with God's presence and to live for God's purposes together.



We Are Here
For All People: We are always looking to create opportunities for everyone to begin with God no matter their background or stage of life.
To Be God's People: We seek to live out what it means to be God's family by developing lasting relationships with others.
With God's Presence: We desire to welcome and host the presence of God as we passionately pursue Him in prayer and worship.
For God's Purposes: We want to join with God in His purposes to Redeem, Reconcile, Renew, and Restore individuals, families, communities, and nations.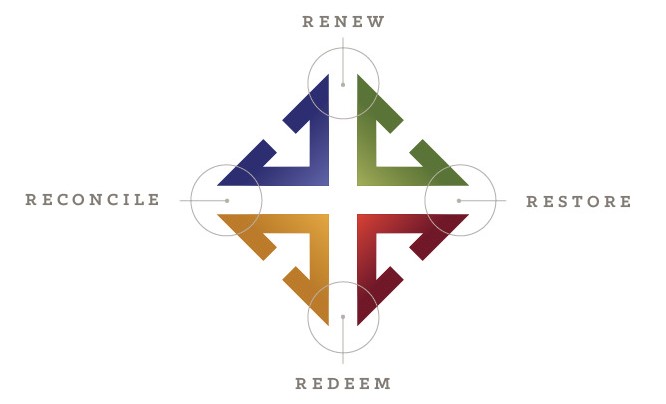 Our philosophy of ministry is how we live out our values, identity, and calling.


Intentional
We will make disciples by creating opportunities for people to begin with God and to grow as disciples to become mature followers of Jesus who go on to make disciples.
We will equip and empower: Our leadership has the responsibility and authority to lead the body and equip it for the work of ministry. Spirit-empowered and directed, congregationally responsive and recognized leadership is a gift from God to the body for the building up of the body.
Check out this message on why and how to live intentionally together.
Relational
We experience unity amid diversity as we are fitted together in Christ.
We value healthy congregational life: We seek wholeness for individuals and the whole congregation. We believe that wholeness is developed in the context of relationships and we will care for one another in spiritual and practical ways.
Check out this message on why and how to live relationally together.
Spiritual
Our unity is established in our Christ-centered vision.
We will depend on God in Prayer because our life and vitality as a congregation is dependent upon prayer.
Check out this message on why and how to live spiritually together.


Missional
We are a force, not a fortress, therefore we will be proactive and not reactive in the world.
We will actively look to expand the kingdom of God from our neighborhood to the nations.
Check out this message on why and how to live missionally together.
When we take those core parts of who we are and bring them together with our values, identity and calling are expressed in how we live out our lives together. In fact, we want to live integrated lives where we are actively looking to live out our identity and calling in everyday life:
Intentional + Relational = Incarnational
Relational + Spiritual = Transformational
Spiritual + Missional = Supernatural
Missional + Intentional = Faithful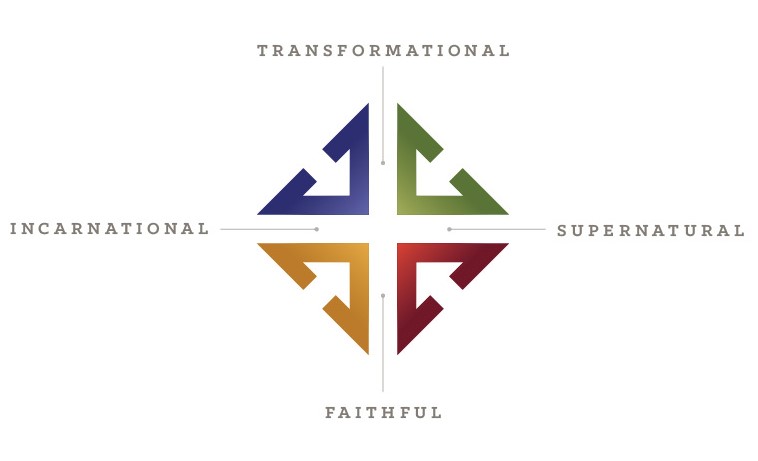 Incarnational
We believe that every member is a minister. Therefore, each one is called to be part of the Body of Christ and to fully function as representatives of Christ wherever they are. This is about participation, not perfection.
Transformational
We believe that God's truth and grace bring freedom and transformation. Jesus came to heal the sick and set the captives free. He took a comprehensive approach to discipleship and ministry that brought about a new life to His followers and renewed their hearts and minds in their new identity as children of God.
Supernatural
Jesus promised that His followers would be filled with His Spirit and do signs and wonders as they fulfilled the Great Commission (Matthew 28:18-20). We are called to live "naturally supernatural" lives expecting God to work through us with His signs, wonders, and miracles as we live out God's purposes together.
Faithful
Being intentional and missional means that we must remain grounded in truth and grace. We experience and express grace and truth. To do that we must remain faithful in the truth. Our statement of faith is a living expression of the doctrinal foundations upon which we stand. In response to the experience of God's truth and grace, we choose to faithfully serve others like Jesus did (Philippians 2) to express God's truth and grace.