Recently we started a project that we've been waiting for over 9 years to do on the outside of our house. For years we have "gotten by" with chairs sinking into the dirt when meeting outside or warning people to watch their step over the crack in the concrete or that raised edge. Things had gotten to this place from the wear and tear of time but also because of some trees that accelerated the destruction. Over the years we had to remove a tree that was breaking the driveway and then recently another tree that was beginning to rot down the middle because it hadn't been pruned correctly when it was young (I'm sure there is a good post that could be written with THAT as an illustration). Altogether it had left things a bit broken and empty (even with our pretty little flower bed).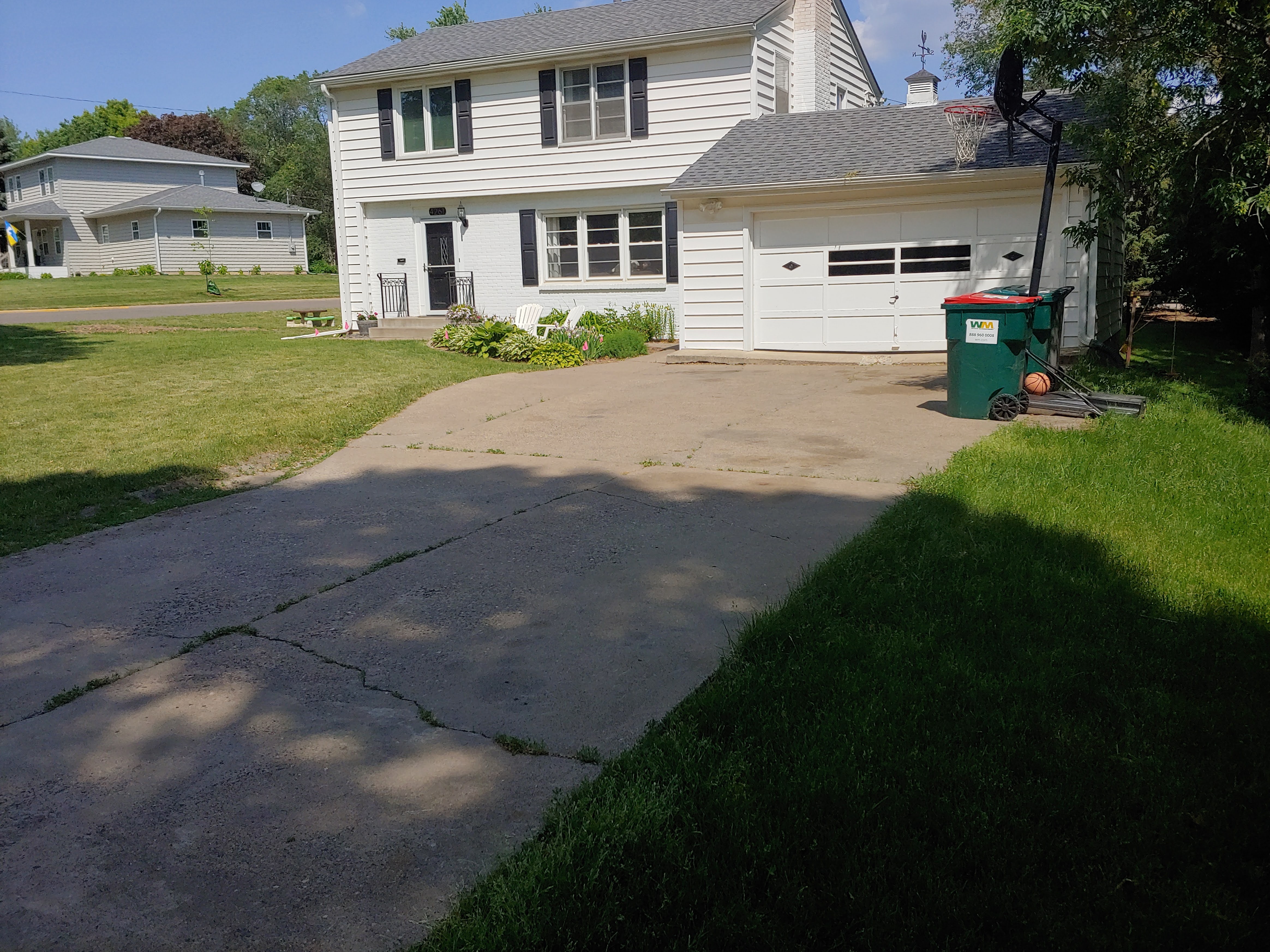 Sarah and I had looked forward to a day where all of the old broken pieces would be removed and something new would take its place. When we were conceiving the different solutions we considered patching the broken things (my preferred option) or simply replacing what was there (the next easiest thing), but we knew that this was an opportunity for a fresh start. An opportunity to reimagine the driveway and outdoor space as it could be...building off of what had been and even taking some of the broken areas and using those to make something new that could better fit the house, but more importantly, better be used for loving our neighbors, not just by having a more pleasant and spacious area to share meals and evenings together but by making sure that they don't fall on their way up the driveway or when they're sitting outside at the table because they sank too deep into the ground!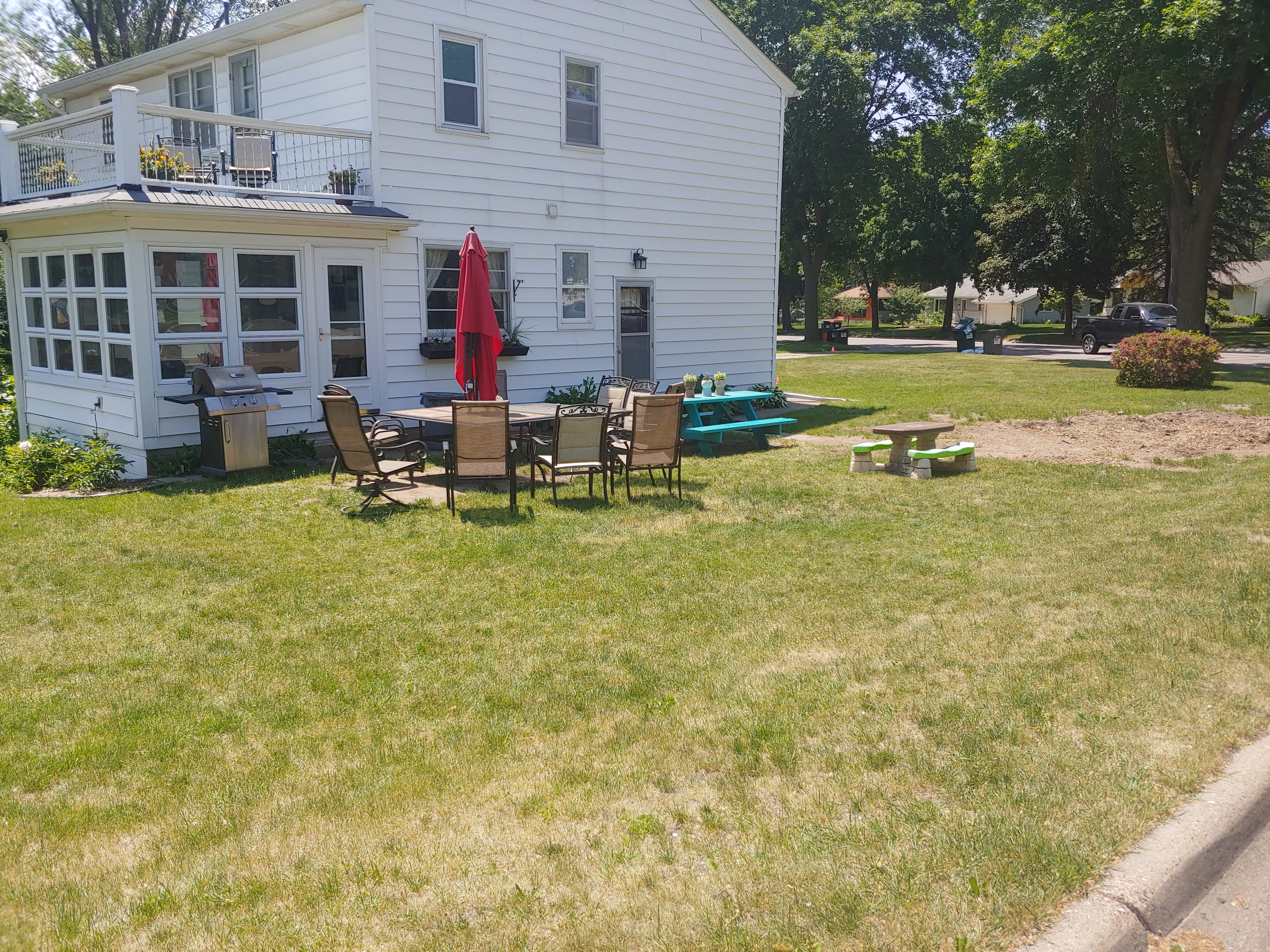 This whole thing was both an event and a process. It took us a long time to get to the place where we could do this and there was a lot of activity on the day that the work began to rip things out, and the project even ran into some roadblocks that slowed it down, but it has continued moving forward and it is a new creation and, as grass and plants grow and as we finish other little projects on it, it will continue becoming the new creation it was designed to be: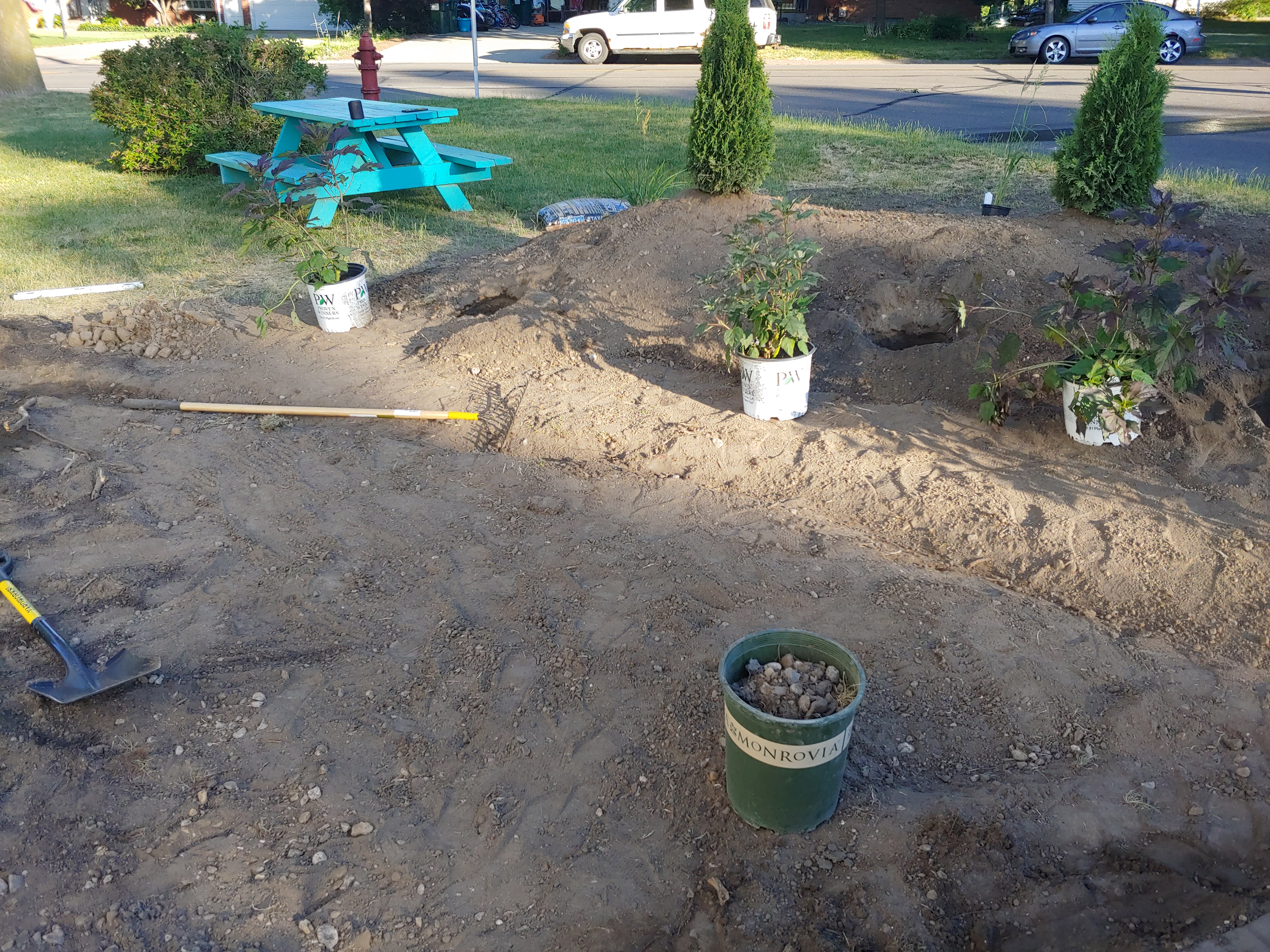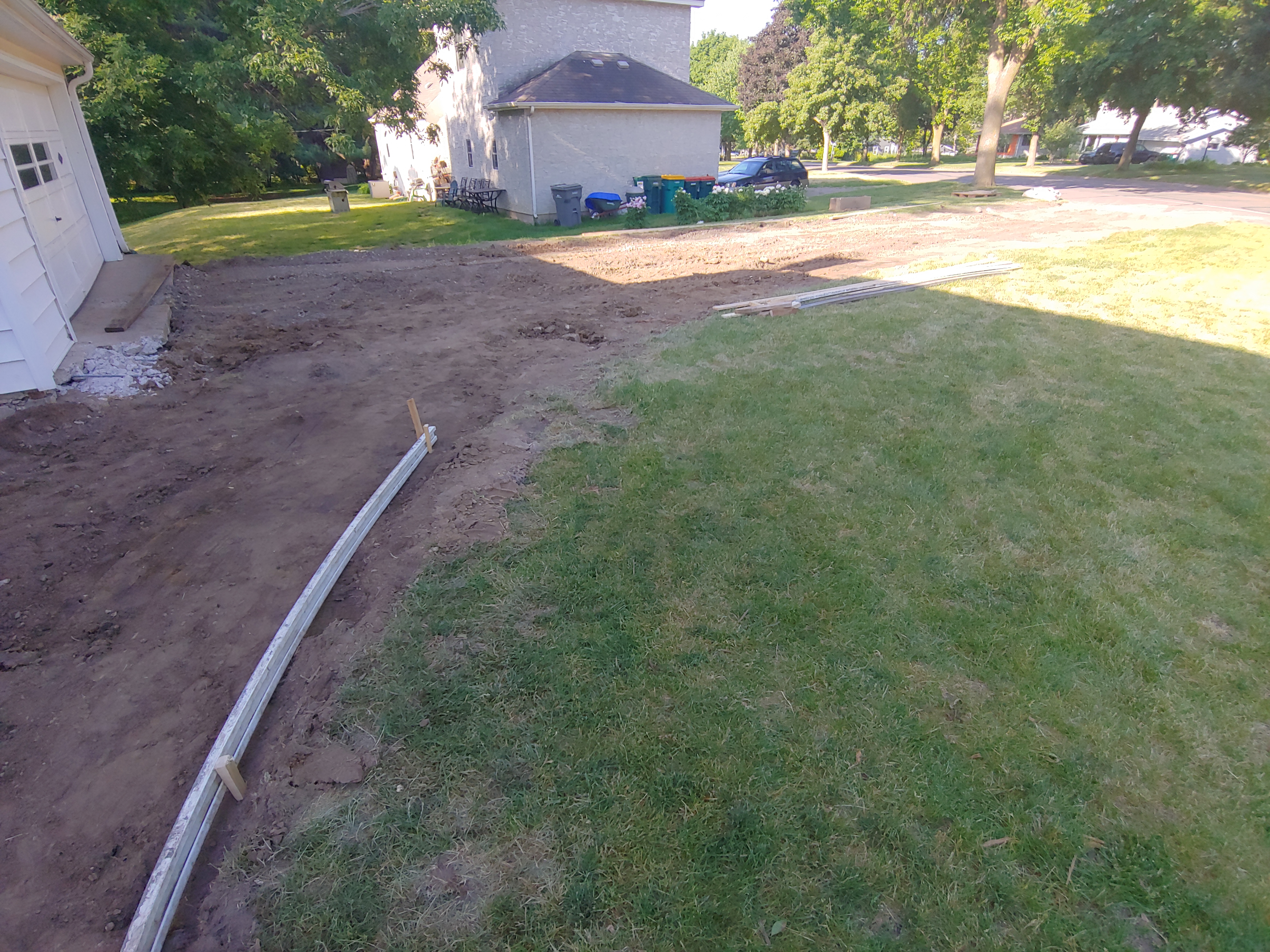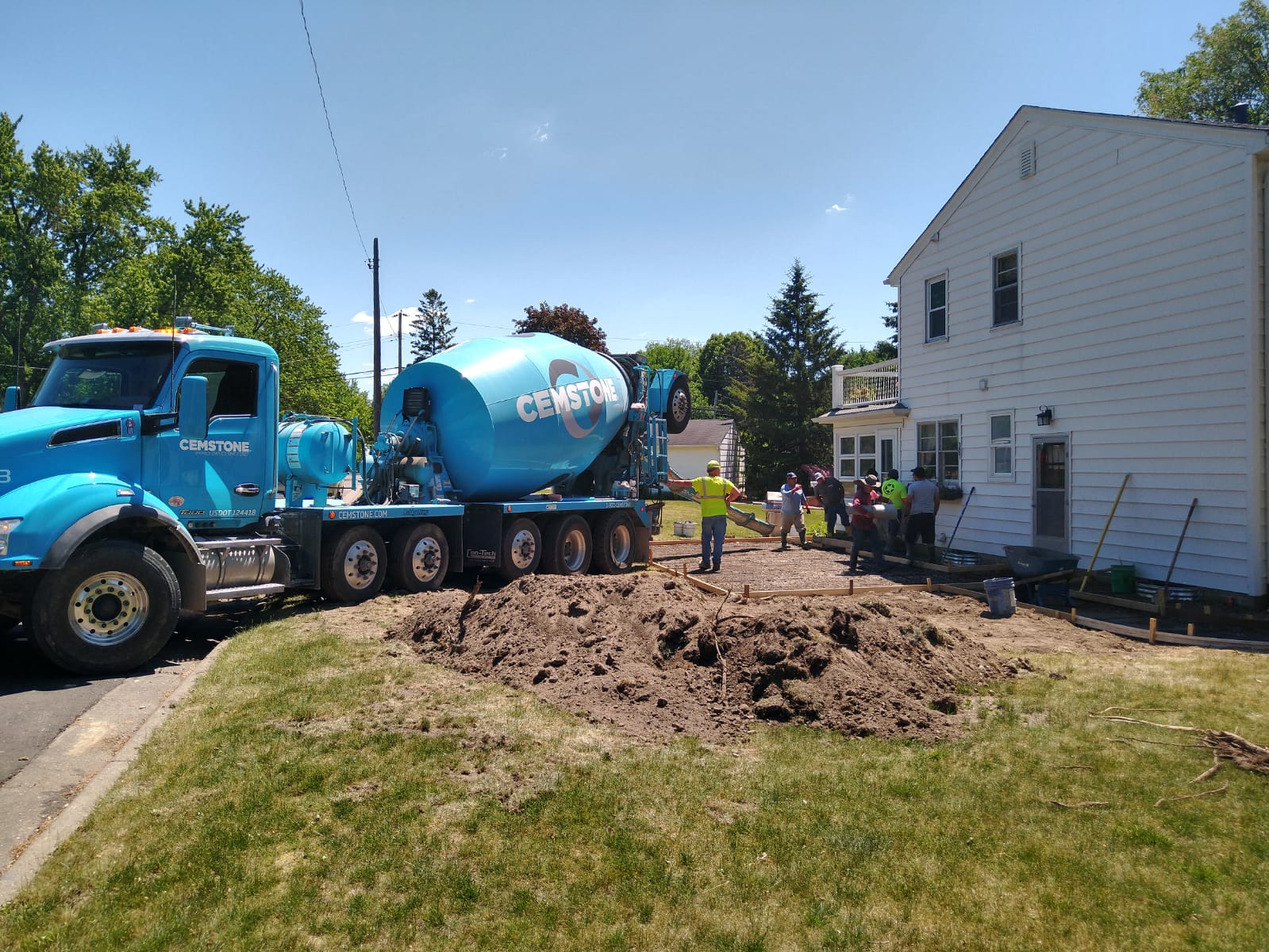 YOU'LL HAVE TO COME VISIT TO EXPERIENCE THE NEW CREATION 😉
This Summer we will be talking about a "Fresh Start" as we study Genesis 1-12 and look at how God started fresh and how He kept giving opportunities for Fresh Starts as people messed up His good creation. I want to encourage you to join us on Sundays and come ready to share something with others and hear what others have to say too. It's never too late to start fresh! We may be tempted to try to patch things together, but that isn't what God wants for us. We may even believe that God just wants a slightly improved version of what we already are, but the truth is that God is AMAZING and that His desires are to do things that are exceedingly, abundantly, MORE than anything we ask or imagine! We are each invited to experience this new life that Paul refers to as being a "new creation" (2 Corinthians 5:17) and we are invited into being this new community as God's people (1 Peter 2:9-10). This ability to live in an authentic relationship with God and with other people is not possible in our old lives and ways, but IN CHRIST, we are a new creation and we can live as a new community.
This Summer is an opportunity to start fresh. There may be some things in your life that need to get demolished so that new things can be built and so that new life can spring forth. Are you willing to surrender those things to the architect who has good designs for your life? To a good Father who desires to give His child what is best? I encourage you to press into the new things that God has for you, and us together, as we keep listening to His word and applying it to our lives!